Suburbs has highly popular holiday programmes run by our amazing Club Coaches. Our programmes are about quality development coaching, with plenty of fun thrown in as well! Mixed and Female Focussed Holiday Programmes.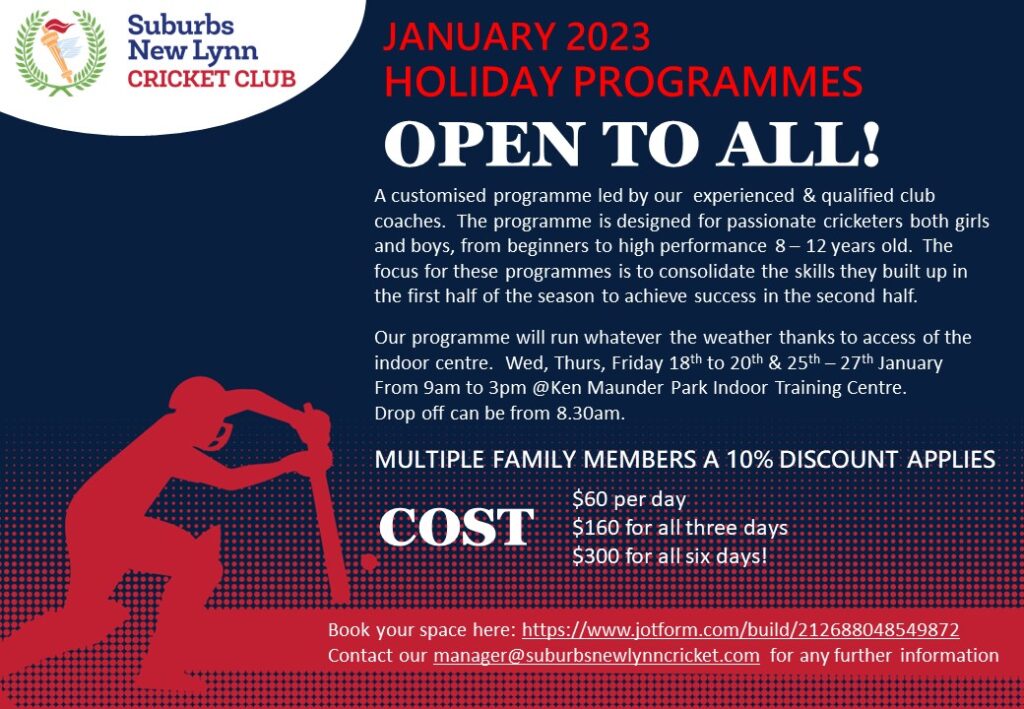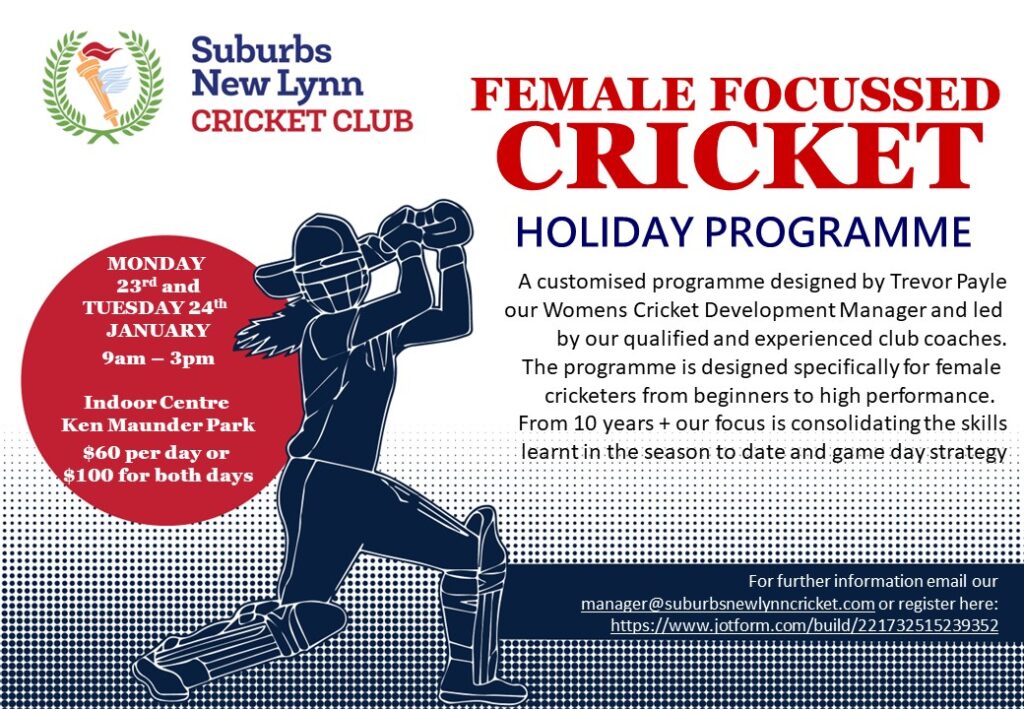 We have limited spaces, and usually sell out, so please book your spot ASAP.
Please follow this link to register for our January Holiday Programmes
Please email: manager@suburbsnewlynncricket.com for further information.
Cricket Introduction Programme
Designed for younger (5 years min) and less experienced players, an opportunity to up-skill prior to beginning the second half of the season. Sunday 9am – 10.30am Led by our club coaches Trevor Payle and Sahil Mehta
We will be running a new Cricket Introduction Programme Sept 2023
$30 per session, $90 in total.
Please click here to register: https://www.jotform.com/220118627842858