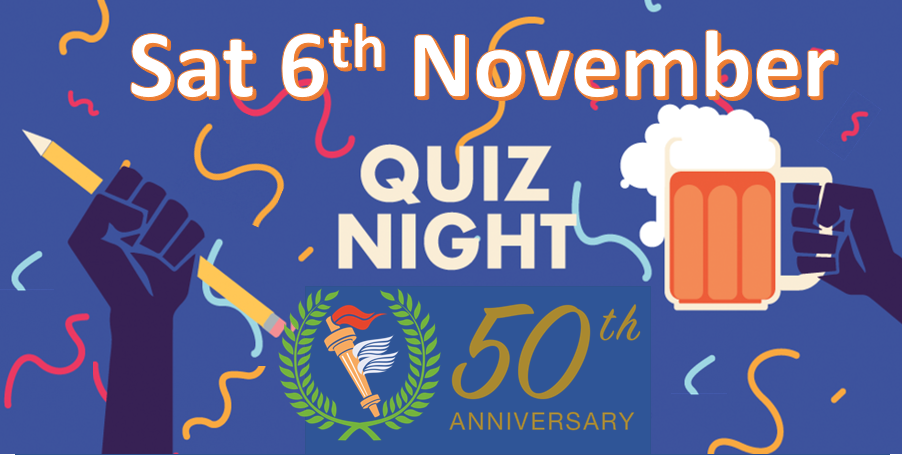 Our ever popular annual event – book your tickets now, you can purchase individual or tables. Book here
Family Fun Day
Friends and family of the club, all welcome! Saturday 20th November!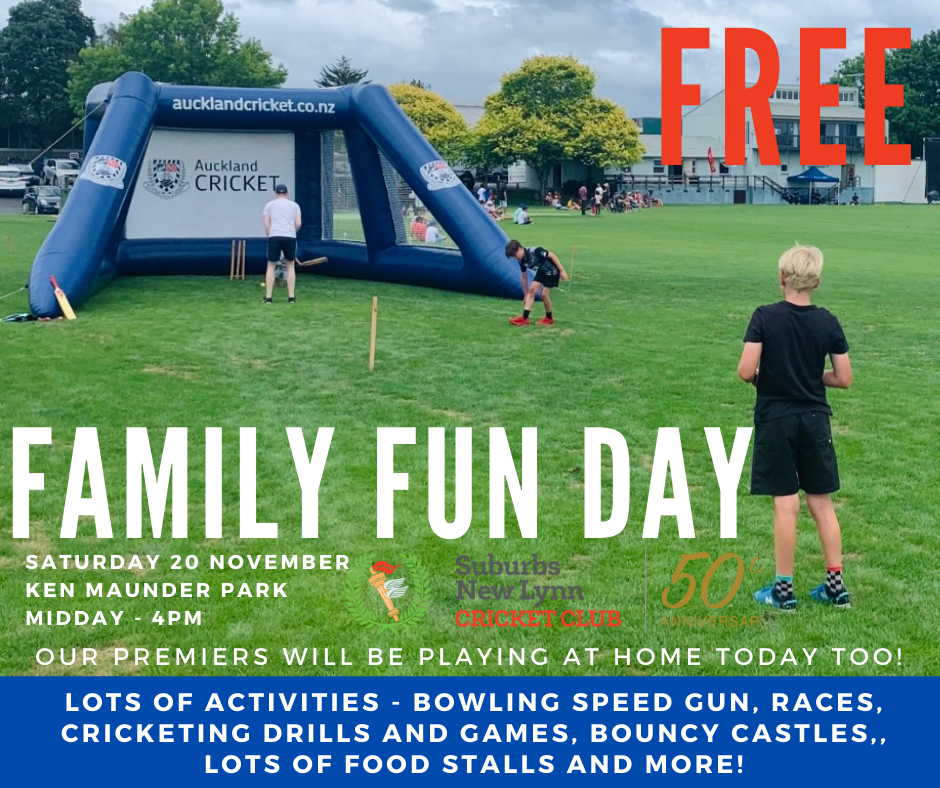 Suburbs Golfing Masters!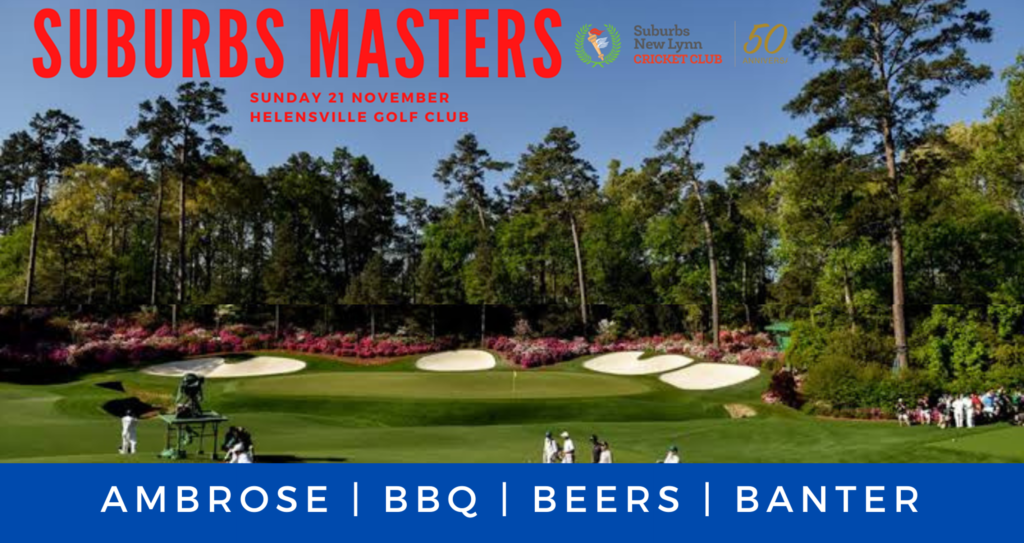 Part of our 50th Anniversary celebrations – Suburbs Golf Competition at Helensville Golf Course. $120 per person ticket price includes:
Green Fees – 18 holes
Transport to and from the golf course from Ken Maunder Park, New Lynn – pick up at 9.30am and drop back approx 6.45pm.
Goodie Bag
Basic, BBQ lunch
3 drink tokens – Alcoholic or Non-Alcoholic
Individual nibbles platters at the end of the day
Cash Bar back at the Club rooms where awards will be presented.
If you wish to select your own playing four, then make sure you purchase a 4 person ticket. Otherwise purchase an individual ticket and we will group you.
You can also purchase tickets from the below link:
Need any Suburbs gear – click through here for online purchases!
OCTOBER HOLIDAY PROGRAMME
Registrations are open for our October holiday programme, being held on the 13/14 & 16th October – Covid allowing! The programme will only go ahead at Level 2. We will be following and indeed exceeding government guidelines. The programme will focus on pre-season training whilst having plenty of fun! Please note that due to Covid WE WILL NOT BE SUPPLYING LUNCHES this time. Cost is $70 per day or $200 for all three days. We are restricting numbers to 30 – and already have 26 signed up – so register quickly if you are keen to attend.
Click through here to register:
PROFESSIONAL COACHING
Are you interested in additional coaching for yourself or your child? Suburbs have plenty of coaching options available.
SNLCC has qualified Level 2 club coaches available to its members. The coaches specialize in one on one or group trainings, for players of all skill levels. Whilst each of club teams has a weekly training session, there are those who might like additional specialized training individually or in small groups, options for those are shown below.
Unless otherwise arranged coaching takes place in the Indoor Centre, costs shown below include net hireage.
Please email the coaches directly or contact the club manager snlccmanager@outlook.com to learn more.
Sahil Mehta: mehta.sahil@hotmail.com and 0210534398
Trevor Payle: trevorpayle.tp@gmail.com and 0211436767.
Introduction to Cricket:   Small group trainings aimed at newcomers to club cricket. 5-7 years old. Sunday 9am-10am $20 per hour, per child.  Starting the 11th October and running for 6 weeks.  Hand eye coordination drills, basic batting, bowling and fielding.  Fun drills designed to encourage and give confidence to those just starting cricket.
Skills Coaching:     Subjects covered:  Full range of batting shots, bowling stock deliveries and variations, both Spin and Fast bowling, setting the correct field, wicketkeeping.  Coaching of the mental aspects of the game including planning, situation reading, chasing runs etc.                                                                               
One on One Coaching:  Between $50-$60 per hour (includes net hire).  Paired Coaching: As above but $60 per hour (cost split between 2) Group of 4:  As above but $80 per hour (cost split between 4)