This coming summer the club will be celebrating our 50th anniversary. There will be the usual types of celebrations – past players game, major lunch event, golf day etc – spread over two weekends. One before Xmas 27th & 28th November and a three day weekend Friday 4th, Sat 6th and Sun 7th March 2022. Hopefully, you will be able to make it down to the club to catch up with old friends and share happy memories of your time at the club.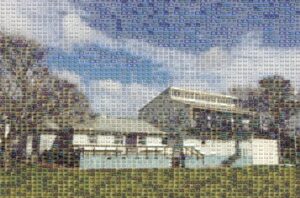 More details will follow over the months ahead at this stage we would be grateful if you could help in two ways.
We want to reconnect with as many past members as possible and I am sure you would also love to catch up with old team mates. We have a reasonable Old Boys database to start from but we want to get as many email addresses as possible. If you are still in touch with any former members who you think would be interested please send their email address to Andrew Eade at andrew.eade@sportnz.org.nz and he will add them to the contact list.
Also, we are writing a Club History book to mark the 50th anniversary. As you can imagine this is a huge undertaking and any book like this really swings on the photos so we want to cast a wide net and get the best photos we can of a wide range of activities at the club. If you have any favourite photos from your time with the club – not just team ones but any photos at all about the club – we would love to consider them for the book. Again just email Andrew Eade at andrew.eade@sportnz.org.nz if you think you may have something and we can then discuss whether it is suitable and how to copy it.
Our 50th anniversary couldn't come at a better time as Suburbs has just been named NZ Cricket Club of the Year and the Premiers are once again Two Day Champions having won the Hedley Howarth Trophy last summer. Let's make next summer one to really remember.